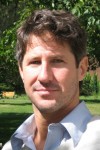 Most Americans are shocked to discover that slavery still exists in the United States. Yet one hundred and forty years after the Emancipation Proclamation, the CIA estimates that 14,500-17,000 foreigners are "trafficked" annually into the United States, threatened with violence, and forced to work against their will. Modern people unanimously agree that slavery is abhorrent. How, then, can it be making a reappearance on American soil?
John Bowe, award-winning journalist and author of Pulitzer Prize nominee Nobodies: Modern American Slave Labor and the Dark Side of the New Global Economy, examines how outsourcing, subcontracting, immigration fraud, and the relentless pursuit of "everyday low prices" have created a frightening new market for modern slavery.
Program Description
Bowe's eye-opening presentation describes a journey from shock and concern for abused immigrants to deeper worries about the health of American democracy. Given the prevalence of slavery throughout human history, Bowe explains, slavery and labor abuse simply aren't 'weird' or unusual at all. What's 'weird,' is that freedom and democracy have come as far as they have.
Using thorough and often dangerous research, exclusive interviews, eyewitness accounts, and rigorous economic analysis, Bowe examines three illegal workplaces, where employees are literally or virtually enslaved. From rural Florida to Tulsa, Oklahoma, to the US Commonwealth of Saipan in the Western Pacific, he documents coercive and forced labor situations that benefit us all, as consumers and stockholders, fattening the profits of dozens of American food and clothing chains, including Wal-Mart, Kroger's, Macdonald's, Burger King, PepsiCo, Del Monte, the Gap, Target, JC Penney, J. Crew, Ralph Lauren/Polo, and others.
In this revealing lecture, set against the everyday American landscape of shopping malls, outlet stores, and Happy Meals — Bowe reveals how humankind's darker urges remain alive and well, lingering in the background of every transaction — and what we can do to overcome them.
USA Today describes Nobodies as "…a masterwork and mixing pot of ideas…investigative, immersion reporting at its best." Dennis Miller calls it "a great book…heartbreaking and important." The Village Voice has named it "One of the Twenty Best Books of 2007."
Bio
Bowe has appeared on "The Daily Show with Jon Stewart," and has contributed to The New Yorker, The New York Times Magazine, GQ, NPR and other outlets. He is the co-editor of Gig: Americans Talk About Their Jobs, named one of Harvard Business School's Ten Best Books of the Year, and co-screenwriter of the film "Basquiat". In 2004, Bowe received the J. Anthony Lukas Work-in-Progress Award, and the Sydney Hillman Award for journalists, writers, and public figures who pursue social justice and public policy for the common good.